Lately this has been my favourite lunch which I make sure I eat by 1 pm. Two slices of dark rye bread, a little olive oil, an avocado and a sprinkling of pink salt. I find avocado, like bananas, filling.
I have to work on not gobbling it down and am practising
mindful
chewing. Yes, that's a thing and pretty tiresome too but necessary for me as I have a tendency to inhale my food. Even with this, I tend to forget sometimes and then I'm a big old turkey, gobble, gobble.
As a Newfoundlander, we are known for a love of food..."love our stomachs" as we used to say. And just mentioning that conjured up an image of Mom's homemade bread just out of the oven spread with butter and molasses. Washed down with a big cup of tea.
Saw a whole flock of robins yesterday and was thrilled. It was a day that also felt like spring with a double digit warmer temperature and dry pavement. A day to not wear my winter jacket but a lighter one with a turtleneck sweater under it. Progress!
This is a redwork pattern I embroidered a few years ago, part of
Crabapple Hill Studio's Flight of Fancy
project. (Still have those blocks somewhere, unpieced!)
No robins but did capture from my kitchen window, this little guy sitting in my boxwood bush.
So many different sparrows and the immature versions also make identification tricky. But because of that spot in the center of his chest, I'm going to guess song sparrow. Any other thoughts?
Yes, the
Barred Owls of Indiana
have hatched! Two little white puddles in the nesting box at this point surrounded by prey. Both parents hunt to feed the young, are very able at it and the young are always blessed with lots of food as a consequence.
All About Birds Barred Owl Cam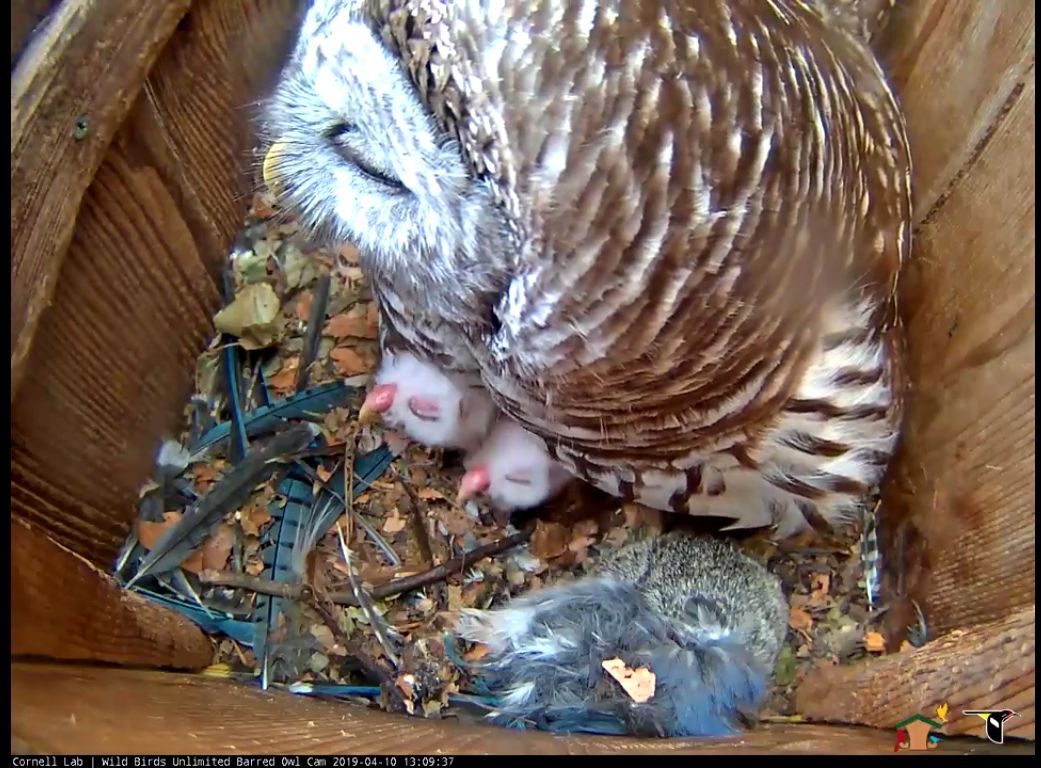 Spring and Mother's Day
Jacquelyne Steeves has coalated this selection of 25 Free Spring/Mother's Day Patterns to stitch. Umbrellas and chicks, flowers and butterflies...the usual springy lineup. Love this one.
And my own efforts in the sewing room have led to this. My first four blocks of Spring Strings. I'll change up the fabrics for the next four appliqued flowers but hoping to keep them springy though. I have also made a different flower template but wondering if I should just stick with this. I have a stack of these string background blocks made so lots to play around with.
Coffee finished and we are heading out with the dogs for our morning walk now. We have a rainfall warning to begin early afternoon. So more stitching time coming up.
Linking with the following wonderful link parties:- Kathy's Quilts, Quilting is More Fun Than Housework,
What a Hoot Quilts, Small Quilts and Doll Quilts and Viewing Nature With Eileen.