How Lazy is this? I just googled crock pot meat loaf.
This is going to not only be a slow stitching Sunday, but slow all round and I have a good reason.
I fell asleep about 9 pm last night and woke at 3 am with absolutely no way of going back to sleep. I was up fixing a tall glass of lemon water and completely confusing the dogs who kept trying to lead me downstairs to give them breakfast at 3:15.
Turns out crock pot meat loaf is definitely a thing but you have to mix it all up just like making one in the oven. I think I need something where you just throw everything in. Next up was looking up a ground beef stew thing; I decided on the one below because I can add beans and corn and a pile of mushrooms I was given by someone who grows them. Mine won't look as nice as this one put together by Corey at
Family Fresh Meals
.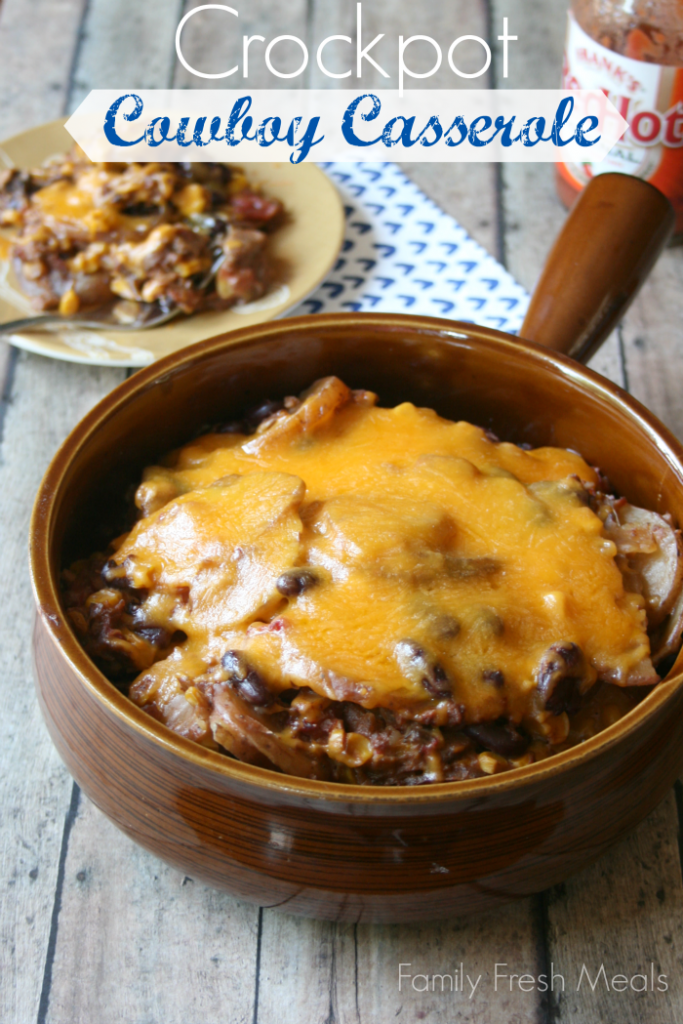 Here is her link to the Crockpot Cowboy Casserole recipe.
( Not sure what cowboys have to do with this and Hubby is about as far from a cowboy as you could get, LOL.) But with some mashed potatoes, I'm sure he'll love it.
Back to business.

Scrappy Happy Christmas Tree Runner
I have a sofa table that is calling out for a Christmas runner. I keep a neat Ikea one there most of the year but it is definitely summery.
I think this is my own idea...I mean as much as any of us can own ideas these days even though it is so vital that original work be protected. But maybe I saw one similar somewhere. Let me know if you did. But I did look through some colouring books and old magazines to come up with a newish pattern for each of the trees. When I was eventually satisfied with the placement, I used fusible backing and ironed some of the pieces in place. I've kept them a little loose so I can readjust them along the way. Then I began hand stitching a little blanket stitch around the edges.
I loved how this project allowed me to use up the reds and greens that I have in my little scrap box and also provided a pattern that could stretch out as long as I needed it to. First I started with 8 trees then expanded it to 12, all of them slightly wonky.
I used a neutral light grey fabric for the background that has white stars and circles. It helps the trees stand out, I think.
Blocks 3 and 4 of my Scandinavian Christmas blocks were all cut and freezer papered on Friday- there is an angel, a reindeer, a house and a large Santa here.
All the while I listened to this audiobook,
The Big Why
by Michael Winter. I said to someone I found just about every sentence interesting and I didn't want the book to end. It is always interesting to a Newfoundlander to see ourselves and our province through the eyes of someone from away, in this case an American artist from New York. I guess that idea applies where ever you are from.
Well I won't be causing any ruckus today. Just a bit of slow stitching in my flannel wear while something else does the cooking.
And linking up with other stitchers at
Kathy's Quilts.
Also so happy to join
Quilting is More Fun Than Housework
and
Love Laugh Quilt
.