It's almost a year since Hubby's incident on Valentine's Day when a lung embolism caused an emergency ride to the hospital and a subsequent 4 day stay. Yesterday we had his last visit with the Thrombosis Center downtown where he was given a clean bill of health. We are so thankful!
And here are a few other things that made this week a good one too.
I made a batch of
Newfoundland Raisin Buns
last weekend. I shared them before with you way back in 2016 when I used coconut oil to grease the pan and it made the bottoms crispy. I forgot about that. I used Barry's recipe
found here at his Rock Recipes site.
This time I did add vanilla but I still lessened how much sugar I used. They were really good. I ate three and I can't remember when I ate three of anything sweet in one sitting.
See that odd shaped one sticking out on the bottom right...that's the cook's bun.
In that same post I also showed you this wonderful knitted tea cosy featured at the
Tea Cosy Folk site
. Her Majesty in her early years.
This one is there too-so cute.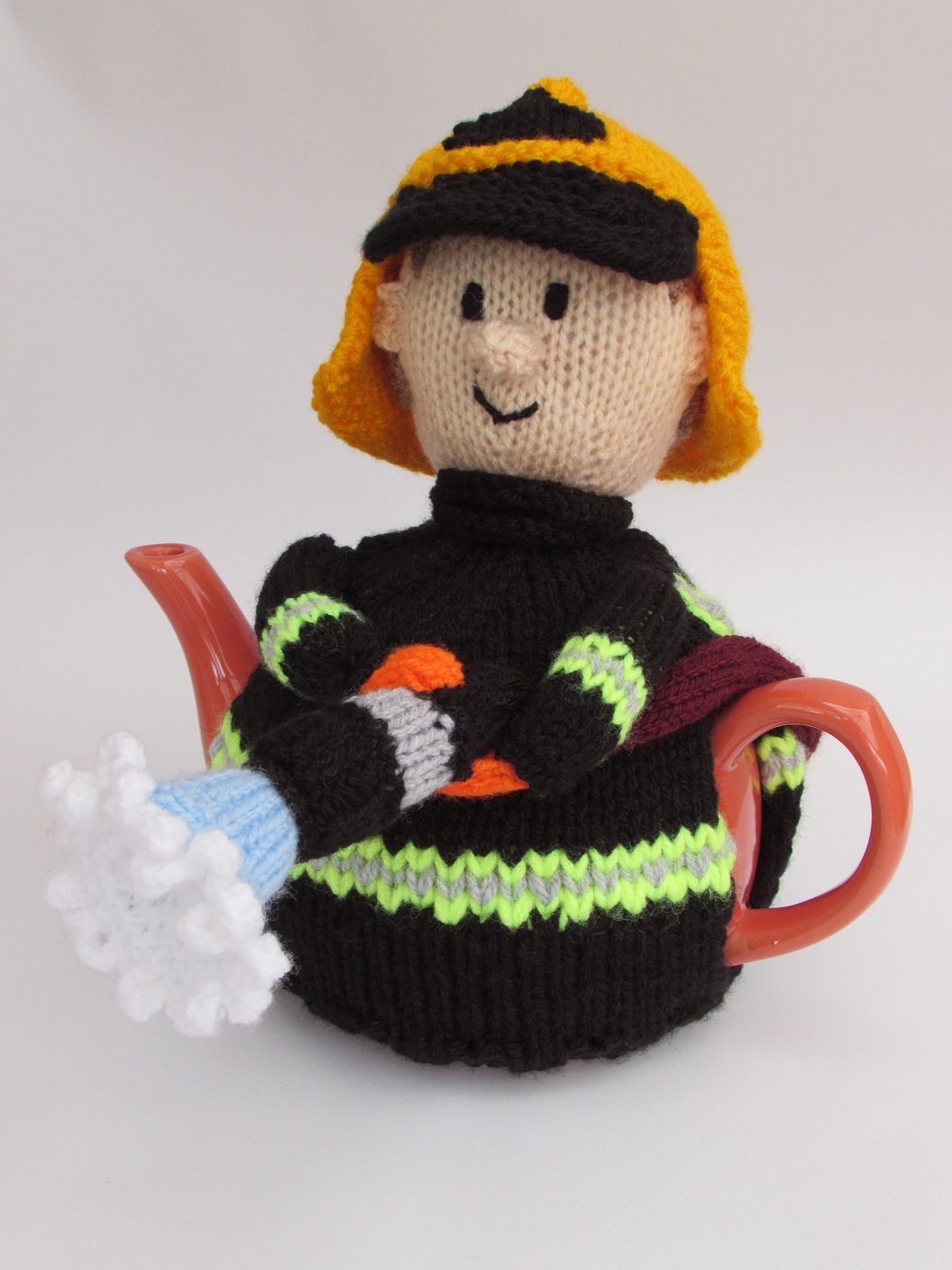 You can see the most amazing depictions of every job, hobby, activity, sport, etc. at the site.
I use a lot of little journals and notebooks for all the things I like to keep track of. Each year I go through a phase of thinking I will use one larger diary to hold it all and there are so many beautiful ones around. Lucy at
Attic 24
often shares how helpful her journal is. I looked into it but couldn't bring myself to pay the bucks for it.
So I bought this one last year at the after New Year's markdowns...made by ban.do
I had spent ages looking through the diary section at several stores before settling on it...Pretty and with inside pockets, a sturdy cover and places for notes, it seemed to tick most of the boxes but upon putting it to use, the illustrations and stitckers seemed too youngish for me. And I found the sayings dotted here and there...
You couldn't be cooler if you tried
or
You are the sunshine
in your days
, didn't suit me at all. ( I feel badly about that because I know someone put a lot of thought and effort into choosing these sayings.)
But I found it in a drawer and decided that though it is not correct calendar wise, I could put it to use as a food, sleep and stress diary. This I've been doing since Christmas. For instance, I've given up coffee and immediately could see a pattern I was sleeping better as duly noted daily in the journal. My stomach seems to feel more settled as well. Could my occasional sleep issues be caused by something so simple as a cup of coffee? Can you develop a sensitivity to caffeine just like that?
Kind of breaks my heart because I loved a cup of coffee in the mornings and as a treat out and about.
But I've discovered Decaf and it's been a worthy substitute so I'm not complaining,
no sirree, not me.
The Quickest and Easiest of Quilt Projects
I had a
squirrel
moment this week and went off on a tangent after seeing some of the wonderful heart/valentine projects cropping up. I decided to make two mug rugs for us- the lovebirds at the wooden house, LOL.
But first I had to join some of the smaller pieces of batting. I just use a loose zigzag stitch on my machine and it seems to work well without leaving a bulky kind of seam.
I found the above little video from
Patchwork Posse
helpful.
I didn't follow a pattern, big surprise, just winged it. But did use two orphan blocks from that Scandinavian Redwork project as a start. Added a couple of pretty fabric strips and outline quilting with a little embroidery using perle cotton.
I was pleased with how they turned out. A great way to use up scraps and orphan blocks too.
Hope this Thursday finds you all well and doing all it takes to stay healthy. Hydrate!
So happy to share this post with
Not Afraid of Color
,
My Quilt Infatuation
,
Confessions of a Fabric Addict
,
Alycia Quilts
,
Gone Stitchin'
,
Sarah Goer Quilts
and
Quilt Fabrication
.