I was trying to focus on Rex in this photo. I don't move in the house without him being beside me. If I move, he moves. He brings new meaning to the term loyal companion.
I see now how unslimming this jumper is but I love how comfortable it is. And comfort more or less reigns these days.
See that little table in the background... I like it and it is antique, just barely though being Regency and is interesting. It has faux drawers and also one secret real drawer. There is a story in Hubby's family about a good ring being lost for many months before someone remembered the drawer and sure enough, there it was.
This was taken when layers were needed just before the odd September heat wave hit.
On my Someday Wish List
I have a bunch of stuff I could show you having to do with my stitching and like most of you, I do keep finding the most wonderful projects that inspire me to give them a try.
I have always admired the
Hawk Run Hallow
cross stitch series by
Carriage House Samplings
and love spying it around the blog world or on Flosstube. In particular, I'd like to get the
A Year at Hawk
Run
.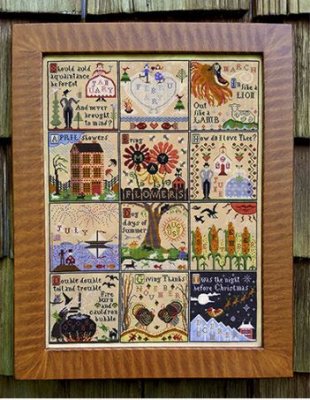 But I have to have
my
Cornwall Cottage Sampler
pretty much done before I'd consider tackling another big project. I just can't seem to work with a number of cross stitch projects on the go at once. One each in wool, applique, quilting all at the same time...yes, that I seem to be fine with.
I get
Quiltmania
and just love it. In the September-October 2017 issue, lo and behold there was this particular pattern by Edyta Sitar of the lovely site,
Laundry Basket Quilts
. I'm just now noticing her everywhere! Pumpkins always seem to grab my attention as you know. Edyta used batiks with reproduction fabrics so cleverly to make this gorgeous quilt.
Anyway, I do not have any batik cloth and it would be nice to finally jump in and get some. The patterns, including all the colourways, are in the magazine so now this too is added to my wishful Someday list.
You can check out Edyta's wonderful site here in case you haven't already.
I also have my eye on her umbrellas and butterflies patterns which also use batiks I think.
Isn't this pretty, though?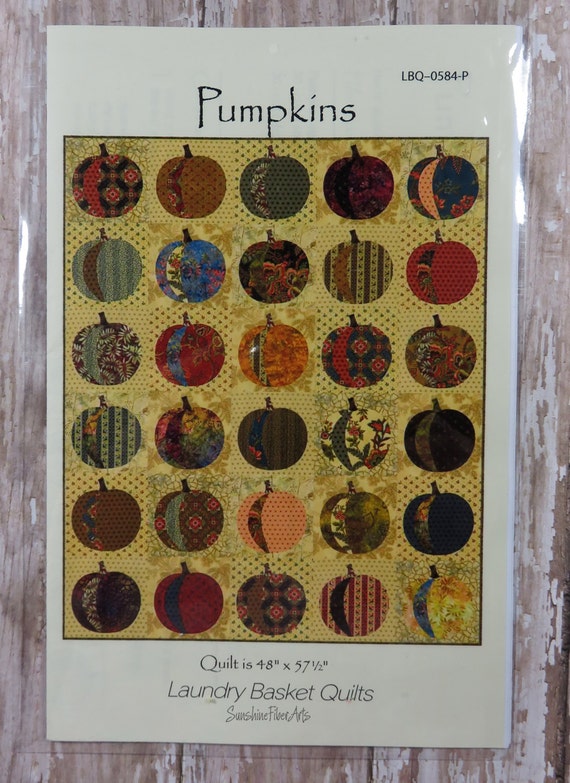 Here is the right bottom corner of my Cornwall Cottage. Can you spy what I thought was a problem? My heart sank.
I had a small moment of Oh! Oh! Then realized when I checked the pattern, I'm meant to turn now and proceed across and most importantly(!) will probably miss hitting that bit sticking up. Hopefully, problem averted!
Before I spied this, I'd decided to start the big basket motif that fills the center just to be sure I'd have room enough for it all at the bottom.
I'm enjoying this work so much and am quite happy that so far, I have not had to take back stitches. But one never knows!
I was happy to hear that this years' winner of the Nobel Prize for Literature is
Kazuo Ishiguro
. I've read and enjoyed each of his books and adored the movie version of
The Remains of the Day
starring Anthony Hopkins and Emma Thompson. In fact, I think it is time I watched it again.
My
Sew Spooky
blocks are moving along and is a very enjoyable project. Can't wait to put them together and show you my progress. Soon.
Happily linking with LeeAnna's
Not Afraid of Colo
and
Little Things Thursday
at
Good and Random Fun
.