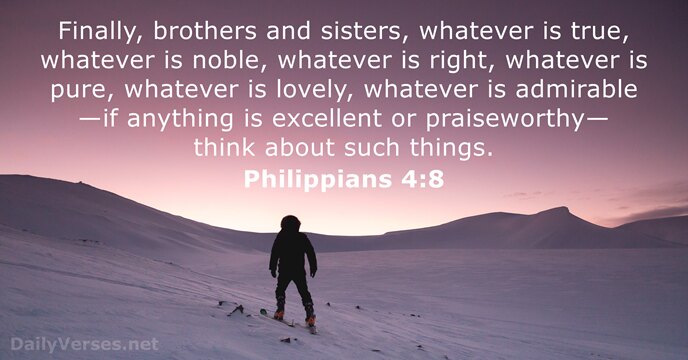 I've had this in my online notebook for quite a long time.
I don't pick a resolution or a word for the year- usually. But I will keep rereading this as a reminder of how to cope sometimes. This saying represents the deliberate turning away from the awfulness and bad news we seem to be bombarded with these days. Choosing to focus on and keep enjoying the wonderful, the sweet, the unique, the pretty, no matter how small is how I aim to keep it because
there is still good in the world
; we must never lose sight of that. According to how old this verse is, it's a reminder we have always needed.
And it's one of the reasons I joined
Not Afraid of Color
for the
Thursday I Like
posts celebrating the little and the large in our days to enjoy.
I'm having a mellow Sunday back home again. A weak winter sun is trying to fill the skies but it is bright nonetheless.
Just added this lovely cello piece to my YouTube music list. I find a cello sound a haunting sound.
Allie at
Allie Oops Sweet Happy Life
has been drawing and embroidering very sweet little designs and offering them for free at the
Allie Oops Design Facebook Group
. Each has an inspirational message, for instance Block 2 is
be healed
. Check it out.
In line with doing our own tiny things for the environment-- are you familiar with Arne and Carlos, the two knitting Norwegians? I had their book about how to knit Christmas ball decorations from the library a few years ago and there is a YouTube video of that too.
Anyway, they have made a video of how to knit a tote bag for grocery shopping. More and more stores here are wanting you to bring your own bags and praise be, I'm actually starting to remember to bring mine in from the car! These guys are amusing.
On the wall- my
Bonhommes en Chapeaux
Still have a few more bits to add and I keep auditioning fabrics to use for borders- with multicoloured polka dots on that background there is a lot of choice. I'm a little hampered too because my tendancy is to use just scraps for all of this. Cutting into a fat quarter for just a tiny bit is hard for me to do.
More hand stitching, dog walking and a treat of takeout Indian food for supper..my idea of a perfect day. Would it be yours too?
Also perfect is linking up with
Kathy's Quilts
,
Small Quilts and Doll Quilts
,
Sew Can She
,
Cooking Up Quilts
,
Quilting is More Fun Than Housework
,
Free Motion by the River
and
Love Laugh Quilt
.