In this life the days sometimes run together. Something that never happened in my work world. There each week day had a different feel to it that was hard to describe. But I remember a Monday felt different from a Thursday and Friday had a joyous uplifting feeling all its own. Now I sometimes say to Hubby is this Tuesday or Wednesday? And he'll say darned if I know; let me check the paper.
One thing you in Blogland have taught me is the value of having a design wall. I'd never thought of it on my own but it has proven so valuable for just about every project I've sewn these last two years. And my Quilty 365 is benefiting greatly from having the circles on the wall where I can ogle them and move them around and test out various scenarios.
The idea of a center block and the circles moving around it has gradually taken form. I like the idea of a house block in the middle so have been trying various kinds of houses to suit. Still a work in progress.
If you are too tired to read an article, how about one that just requires looking. You must take a look at this exquisite rescued cross stitch/ needlepoint and the clever, amazing items that have been fashioned. The link to the
Guardian
article called " A Stitch Through Time" is
HERE
.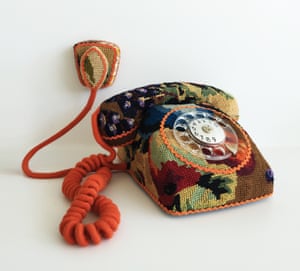 And for the teacher friends I have and our worries about the grammarly points of the English language being lost, here is a mug I bought for Hubby as part of his Christmas gifts. I noticed the error right away but I bought it anyway because I loved the sentiment. He is actually my brilliant one. I need one of those pens that write on porcelain to correct it.
Just For Fun
Have a look at all the "lovelies" these two collected. The Duke and Duchess of Winsor. I watched a complete biography narrated by the duke's great nephew, Prince Edward, on Youtube while I was working on my circles. The Prince expressed just as much awe of the abdication for love as the rest of us. A sad note was when he visited the little pet cemetary they kept on their property for all their beloved pugs. Not having any children, they adored their pets.
Meanwhile in Canada
A photo to cool down my Australian and New Zealand friends!
This is a photo taken in Islington, Newfoundland and Labrador by my face book friend
Paul Seymour
. Going to be a while before it's picnic time. This is the North Atlantic Ocean and such a scene leaves no doubt as to why it is often described as frigid.