A Couple of Bits For Today
We went from experiencing humid conditions one day to a heavy frost overnight a while back. Weird, but also hard on the newly blooming things. Those apple blossoms I showed you took a real hit as did the sumac blossoms. I worried about all the little plantings but most pulled through. But it was a little like the season was beginning but reluctant I will call it.
The hint of humid weather we did get made me immediately think of cool things. The cool in the winds we've had made me think of working in wool again.
And so two totally unrelated items with the word
make
.
Make Thing #1
I saw this small appliance/gadget in a flyer and have decided to look for it.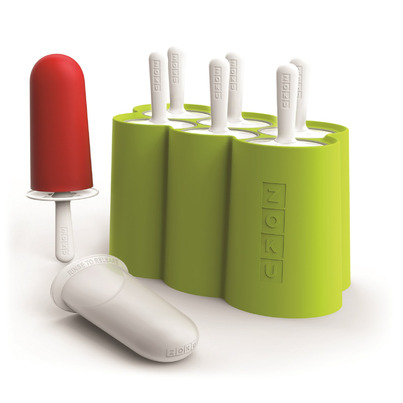 It is the
Zoku Classic Pop Maker
. First thing you think of is popsicles, but I've now read a number of recipes for many great and healthier mixtures to freeze and enjoy on a hot day. I think it is at
Bed, Bath and Beyond
and I'm going to take a look.
Make Thing #2
I just love a blog called
Betsy Makes
by
Samantha Roberts
and she is one busy Betsy because she is always posting lovely things that she has made. Her photos are beautiful and her colour choices sublime.
Here is one of her crochet projects... her Pretty Flower Granny Square cushion. What makes this blog special is that Sam also includes many easy to follow tutorials with photos and the one she has written for this particular square is no exception.
Sam also made the beautiful Japanese flower scarf that I still dream about...
Just look at the afghan below. Isn't the colour combination in this afghan lovely? There is something about a border in white that really sets off the colours. You can read all about her
Magic Hexagon Blanket
HERE
.
And Samantha, clever girl that she is, also quilts...
So check out
Betsy Makes
;
there is always a good reason to keep current with her postings.