September 23 - Happy Autumnal Equinox to the Northern Hemisphere Folks
and Happy First Day of Spring to Southern Hemisphere Folks
Till I started writing this blog, I was not as acutely aware of the Southern Hemisphere and the seasonal difference. Whenever I read about the influence of the Sun on Earth and how it affects our seasons, etc., I feel a little unease. Suppose something were to happen to it like in so many of those disaster scenarios. Not that this is on my worry radar because it isn't.
Meanwhile here on Earth, I can hardly believe that date. How is it possible? Time is truly, really careening out of control, or at least, my control.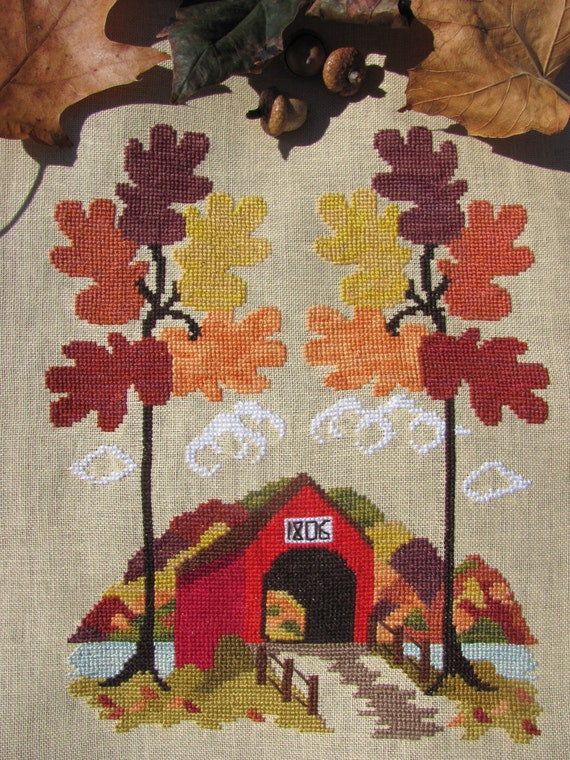 Love these colours in this picture. Very Autumn.
This is a cross stitch pattern available from
The By The Bay Needleart
Etsy shop and called
Autumn in Vermont
. The link is
HERE
While there check out the
"Stich An Inch"
Halloween patterns. These 1 inch motifs are adorable. Perhaps they are a way I could get started on the smaller thread count material.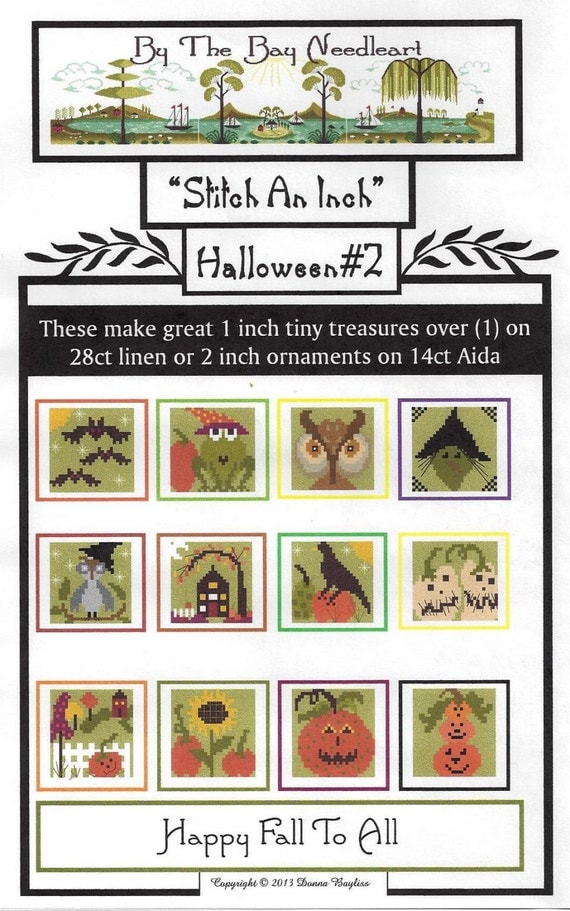 I am not working on anything for autumn but my fingers are busy, busy, busy with WIP's # 1, 2 and 3.
Here is a little
Crabapple Hill Studios
design I worked several years ago. Pumpkins always get me.
I remember the pleasure I had stitching this. It is crayon coloured to start and then embroidered mostly with back stitch. I made it up into a little wall hanging for the kitchen sitting area.
This is my pumpkin from the
Gardener's Alphabet
hugging the letter A for Autumn. Another happy stitching memory. And really that is what stitching is all about isn't it,...to add pleasure to our time.
Another Autumn offering from the garden...the decidedly fallish looking
Sneezeweed
is in bloom and providing a lovely spot of colour as other plants die off each week. I've moved the tomato plants into the greenhouse. There are a few reddish tomatoes and I think they will fare better in a warm overnight environment. I just checked my gardening book to see if I could move a few Hostas now but it is recommended to wait for spring. But there are lots of other things needing doing so I will be celebrating the first day of Autumn busily in the garden.